Now you can:
use many pre-typed messages
select font, size, letter and line spacing
type, save & load your own messages
play three (3) donation-inducing songs
submit contact info for remuneration for credit card donations
portrait or landscape mode
shift UI from left to right
find nearby shelters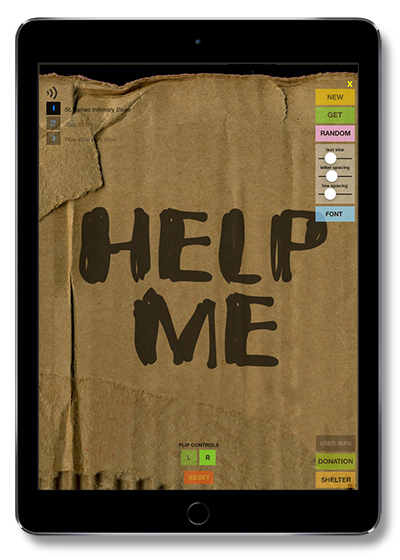 User Privacy Policy:

Slopware will not sell any user data or share the identity of iBeggars unless expressly granted permission or sent photographs of the user putting it to the test.

Banking information is used only for deposits.

Phone numbers used only to locate user for payment in the event a donation is charged via the app .

Email messages relating to Slopware products & upgrades may be sent your way (until you ask us to stop).